Santa Claus
Father Christmas
Kris Kringle
St. Nicholas
Papa Noel
Me
Each year at Christmas, we tend to go a bit nuts with decorations both inside and outside of the house.  Kathy has dubbed our front yard a "Griswoldian" light display (after – of course – the awesome classic Christmas movie:
"National Lampoon's Christmas Vacation"
).
I mean … she's not wrong:
Competition
Our neighborhood has an annual Christmas Lights competition that we've never won before. Granted, some of the past winners have been deserving – but others… "not so much". Kathy jokingly refers to me as the "Susan Lucci" of Christmas light contests, who after 19 attempts finally won an Emmy for her soap opera performances.
Early in 2021, we were looking for how to step up our game for the contest!  In addition to adding some new items to the mix, we felt that we needed something *really* big to make an impact… and who better than the "Big Guy" himself?
I'M GOING TO BE SANTA CLAUS!
Acquisition
It was time for some "Santa research"… TO THE INTERWEBBES!
Woof.  There are a LOT of options when it came to Santa Suits!!
Some, it was pretty clear, were going to be very easy to rule out.  The low end costumes were almost laughably bad… and I wasn't horribly impressed with the overall selection from my usual go-to shopping site (*cough*amazon*cough*).  A larger search led me to a number of really awesome sites that cater to the "professional Santa".  There, I found out, you could drop some serious North Pole coinage – to the point I was wondering if they sent an elf tailor to the house to personally measure me for my custom suit!
Fortunately, there's a "sweet spot" in the Santa realm where the suits are really good quality, look authentic, and were getting solid reviews from fellow Santa-helpers who've used them from everything from personal use to full-on "Mall Santa".  That's what I was going to go for.
Having narrowed down to a more traditional, dark-red, longer-coat selection, all it took was my credit card and some patience until it arrived.  
Once ordered, though, it became clear I still needed some things … like a Santa beard/wig.  I came up with the same ultimate conclusions after some research.  There were some low-end (almost comical) beards, some beards that made me think they were grown on a Beard Farm (if there's such a thing… boggles the mind, actually), and a few that again – were in that sweet spot of good reviews, great look, and reasonable prices.
Lastly, though, was the unexpected topic of footwear.  Even with the decent suit, it still came with those silly-looking vinyl "spats" – literally nothing more than covers that sit on top of your shoes.  Ugh.  No.  
Unfortunately – "Santa Boots" were really pricey.  FORTUNATELY – there are a number of outstanding "Santa Forums" (fora?) with great tips-and-tricks.  One suggestion was to go to Goodwill and get a cheap pair of black boots and use those.  That spawned the thought that I could just buy an inexpensive pair of black rubber rain boots, cut the fur from the cheap spats, and glue *that* onto the top of the rain boots!  I have a plan!
The Big Event
With the suit, wig, and boots on the way – it was time to start planning for the "Big Event".  We were going to have a driveway-based "Photos with Santa" for our neighborhood.
We selected a weekend not too early/not too late and hoped the weather would cooperate.
I posted this in our neighborhood's Facebook group and got LOTS of awesome feedback – so we knew that we wouldn't just be sitting there… all by ourselves… for four hours.  That would've been embarrassing!  😀
The reality was anything but that.
Preparation
This was no fly-by-night operation here, no sir! We wanted to make this memorable…
Kathy made sure there were decorations galore and created 100 "Rudolph" candy canes to pass out to the kiddos. I ordered a photo backdrop to make it look like I would be sitting in front of a fireplace, with a tree and stockings … which, of course, required building a support frame out of PVC.
We repurposed an old table with a fun candy cane tablecloth and had letters that lit up to spell SANTA.
Everything was ready for the big event! Now we just needed visitors.
Execution
The actual event surpassed even our best expectations!  We had neighbors we knew and SO MANY MORE that we had never met come by with their kids (of all ages) for a photo and visit with Santa.  We had four-legged visitors who took photos.  We had older kids (actually "young adults") whose parents had been getting photos with Santa for all their lives come and thank us for allowing them to keep the tradition going without having to wait at the mall for hours!
My favorites, though, were the little ones who were initially hesitant.  I had read on some of those Santa forums about how to be patient and talk with the nervous visitors.  I was able to get EVERY ONE to at least come stand with me for a photo, and more than a few to actually sit on my lap or give me a "Santa hug".
Oh… and babies.  Santa and babies.  PERFECTION.
Heck – even the Domino's Pizza Guy got in on the action!
But I cannot let anything wrap up without saying I had the BEST. ELVES. EVER. who really made this event special!  Kathy and Elizabeth kept the kids entertained, helped with the line, would take full-family photos whenever they saw the chance, and took more than a few "Elfies".  Heh.
Here are a few of the more memorable photos, including an AWESOME couple taken by our new professional photographer neighbor/friend!
VICTORY!
We received notification just before Christmas, that we had won the "Jingle Bells" award for most interactive Christmas display!
Susan Lucci would be proud.
…and now to start thinking about how to top it next year!
But wait… there's more!
For as awesome as the "Photos with Santa" event was, the absolute BEST part was being able to be Santa for our grandkids, Cole, Shiloh, and Madi!
We'll have these memories for years to come – and can't wait to make more!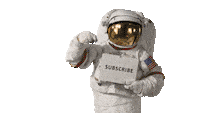 Subscribe to Blog via Email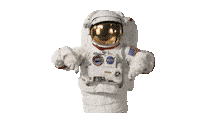 Have something to say?
As always, I relish your thoughts and reactions.
Please leave me a comment below!