Houston…
Tranquility Base here.
The Eagle has landed.
Those words, the first ever transmitted to Earth by a human being from the surface of the Moon, are testimony to the essential role played by the Mission Control Center at NASA's Johnson Space Center in Houston.
Since 1965, the Mission Control Center (MCC) has been the nerve center for America's manned space program.
The men and women who work in Building 30 at the Johnson Space Center have been vital to the success of every manned space flight since Gemini 4. These teams of experienced engineers and technicians monitor systems and activities aboard spacecraft 24 hours a day during missions, using some of the most sophisticated communication, computer, data reduction, and data display equipment available.
They watch every movement the crew and spacecraft make, double-check every number to be sure missions are proceeding as expected, and provide the expertise needed to deal with the unexpected.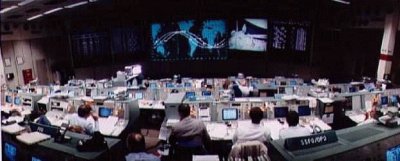 During the Mercury project, when mission control was at Cape Canaveral, capsules were controlled almost entirely from the ground. The capsule's manual control systems served in most cases as backups to the automated systems, and astronauts relied heavily on ground control for solutions to problems that arose. As spacecraft became more complex in the Gemini years, dependence on the new MCC in Houston lessened slightly. During Apollo, when distance and communications breaks made it necessary, some onboard systems became prime while others retained their reliance on MCC direction.
The frequent missions of the Space Shuttle program required a new approach to flight control. Because there is more data to monitor than the crew has time to manage, the flight control team's main responsibility is evaluating the data to provide the crew with additional insight and aid it in managing the complex systems of the Orbiter.

From the moment the Solid Rocket Boosters ignite at liftoff to the moment the landing gear wheels roll to a stop at the end of a mission, the MCC is the hub of communication and support for the Shuttle.
The MCC's focal point is the Flight Control Room, or FCR (pronounced "Ficker"), where flight controllers get information from console computer displays or from projected displays that fill the wall at the front of the room. Almost everyone has seen the television pictures of MCC flight controllers working feverishly at their consoles, headsets in place.
Flight controllers who work in the FCR represent only the tip of the staffing iceberg in the MCC. Each of the 15 to 20 flight controllers who sits at a console in the FCR has the help of many other engineers and flight controllers monitoring and analyzing data in nearby staff support rooms.
Mission Control: The Unsung Heroes of Apollo
The Cathedral of Manned Spaceflight
Flight Control Room Positions
If you visit the FCR, you'll notice initials or names placed atop each console.
These are abbreviations for each console's function. Each console also has a "call sign," the name the controller uses when talking to other controllers over the various communication circuits. In some cases, console names or initials are the same as the call signs.
Many of these positions were carried forward from the Gemini and Apollo programs, although some were very much unique to the Space Shuttle era. A number have also been transitioned into the International Space Station Flight Control team.
Since my career as a Flight Dynamics Officer was during the height of the Space Shuttle Program, this MCC reference page will focus almost exclusively on the Shuttle Flight Control Team.
Shuttle Flight Control Positions
Flight Director (FLIGHT)
Leads the flight control team. Flight has overall operational responsibility for missions and payload operations and for all decisions regarding safe, expedient mission operations. This person monitors the other Flight Controllers, remaining in constant verbal communication with them via intercom channels called "loops".
Spacecraft (or "Capsule") Communicator (CAPCOM)
Generally, only the CAPCOM communicates directly with the crew of a manned space flight. During much of the U.S. manned space program, NASA felt it important for all communication with the astronauts in space to pass through a single individual in the Mission Control Center. That role was designated the Capsule Communicator or CAPCOM and was filled by another astronaut, often one of the backup- or support-crew members. NASA believes that an astronaut is most able to understand the situation in the spacecraft and pass information in the clearest way.
Even though, beginning with the Shuttle Program, spacecraft were no longer "capsules", the name CAPCOM was retained for both continuity and a continued nod to the history of the program.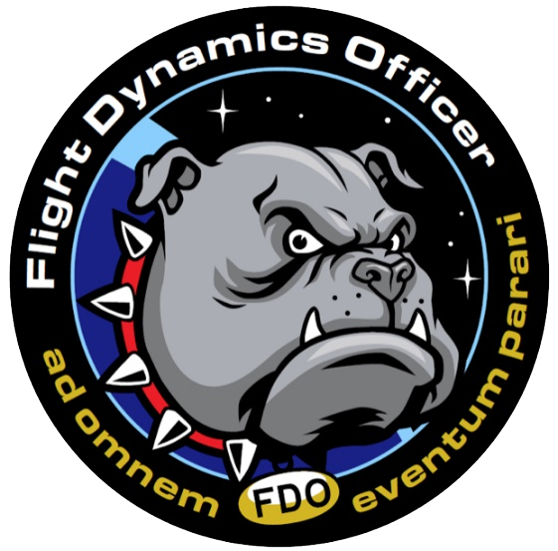 The FDO, call sign "Fido," plans all maneuvers and is responsible for the overall trajectory from launch, on-orbit operations, deorbit, entry, and landing. FDO monitors vehicle performance during the powered flight Ascent phase and assesses abort modes, calculates orbital maneuvers and resulting trajectories, and monitors vehicle flight profile and energy levels during re-entry.
Read more about the Flight Dynamics Officer, including what the FDO was looking at during Space Shuttle Missions.
The Trajectory Officer, callsign "TRAJ", assists the FDO during missions. A FDO is always certified as a TRAJ in various phases (Ascent, Orbit, Deploy, Rendezvous, and Entry) before ever beginning training towards certification as a FDO. Often times a senior FDO will be assigned as a TRAJ for a first-time FDO in a particular phase for experience and support.
Flight Dynamics MPSR positions
Abort Support (ascent only) – provided expert support during the powered flight portion of an RTLS or TAL
ARD Support (ascent only) – maintained the Abort Region Determinator processor which is used to predict trajectory capabilities during powered flight
Ascent Support team (ascent only) – monitored the winds and weather at the launch site, help compute day-of-launch updates
Dynamics – maintained the inputs to the Mission Operation Computer for all processors
Entry Console – provided expert support for entry, approach, and landing
Entry Support team (ascent and entry) – monitored the winds and weather at the various potential landing sites, prepare trajectory adjustments
Landing Support Officer (LSO) team – maintained the airspace at any landing site, dispatch Search and Rescue teams if needed, act as first liaison in case of a landing outside the US
Nav Support team – responsible for maintaining the on-board navigation (telemetry) and the ground navigation (tracking)
Profile Support (rendezvous only) – assisted the FDO with rendezvous profile evaluation and determination
Range Safety team (ascent only) – tracked the falling External Tank and Solid Rocket Boosters
Targeting (ascent only) – provided expert support for Abort to Orbit (ATO) or Abort Once Around (AOA) trajectories
Track – coordinated tracking site data flow and data requests
Weather – a member of the Spaceflight Meteorology Group who provided worldwide weather data
Guidance Procedures Officer (GPO)
The GPO, call sign "Guidance," monitors onboard navigation and onboard guidance computer software. The GPO is a phase-specific position, supporting Ascent, Rendezvous, and Entry phases, with all three requiring vastly different skills and experience. The Ascent/Entry and Rendezvous GPOs were two completely separate teams of Flight Controllers.
Propulsion Engineer (PROP)
PROP monitors and evaluates reaction control thrusters and orbital maneuvering engines during all phases of flight, monitored fuel usage and propellant tank status and other consumables available for maneuvers, and calculated optimal sequences for thruster firings.
Guidance, Navigation, and Controls Systems Engineer (GNC)
GNC monitors all vehicle guidance, navigation and control systems.
Data Processing System Engineer (DPS)
DPS is responsible for the Space Shuttle data processing systems. This included monitoring the onboard General Purpose Computers (GPCs), flight-critical, launch and payload data buses, the Multi-function Electronic Display System (MEDS), Solid-State Mass Memory (SSMM) units, flight critical and payload Multiplexer/De-multiplexer (MDM) units, Master Timing Unit (MTU), Backup Flight Control (BFC) units and system-level software.
Booster Engineer (BOOSTER)
BOOSTER monitors and evaluates Space Shuttle Main Engine, Solid Rocket Booster, and External Tank performance during pre-launch and ascent phases of missions.
Payload Deploy Retrieval (PDRS)
PDRS monitors operation of the Remote Manipulator System (RMS), aka the "robot arm" used for satellite and cargo deployment and retrieval.
Extravehicular Activity Officer (EVA)
EVA is responsible for all spacesuit and spacewalking-related tasks, equipment and plans when the EVA took place from the Shuttle.
Electrical, Environmental, Consumables Manager (EECOM)
EECOM is responsible for the atmospheric pressure control and revitalization systems, the cooling systems (air, water, and freon), and the supply/waste water system. EECOM's critical function was to maintain the systems, such as atmosphere and thermal control, that keep the crew alive.
EECOM MPSR positions
Life Support – monitored atmospheric pressure control systems, O2/N2/CO2 maintenance and management, air cooling equipment, waste water systems,
Thermal – monitored water and refrigerant coolant loop systems, supply water maintenance
Electrical Generation and Illumination Engineer (EGIL)
EGIL monitors cryogenic levels for the fuel cells, electrical generation and distribution systems on the spacecraft, and vehicle lighting.
EGIL MPSR positions
EPS – provided expert support monitoring of the fuel cells, cryo system, and electrical bus system
Integrated Communications Officer (INCO)
INCO is responsible for all data, voice and video communications systems, including monitoring the configuration of in-flight communications and instrumentation systems. INCO monitors the telemetry link between the vehicle and the ground, and oversees the uplink command and control processes.
INCO MPSR positions
RF COMM: MPSR lead and responsible for the Ku-Band and S-Band communication systems.
INST: Responsible for uplinking commands and telemetry flows.
DATA COMM: Responsible for recording and downlinking telemetry that wasn't streamed live and the FM communication system.
Russian Interface Operator (RIO)
RIO serves as the primary interface between the U.S. and Russian control teams;
Ground Controller (GC)
GC ensures the MCC is functioning properly and coordinates outside data and communications traffic. GC also directs all maintenance and operation activities affecting Mission Control hardware, software, and support facilities. GC coordinates space flight tracking and data network, and Tracking and Data Relay Satellite system with Goddard Space Flight Center.
Flight Activities Officer (FAO)
FAO plans and supports crew activities, checklists, procedures, schedules, attitude maneuvers, and timelines.
FAO MPSR positions
Attitude and Pointing Officer (Pointing) – Generated and maintained the Attitude Timeline, monitored the executions of all attitude maneuvers, provided attitude maneuver inputs for the crew, generated star pairs and attitudes for IMU aligns
Message and Timeline Support (MATS) – Created messages based on MCC inputs, created the Execute Package, monitored crew activities and assessed impacts to the Timeline
Orbital Communications Officer (OCA) – Transferred electronic messages to the crew, synced the crews E-Mail, uplinked and downlinked files for the crew
Timeline – Generated the pre-flight timelines for the Flight Plan, monitored in-flight crew activities, coordinated activities with other flight controllers
Payloads Officer (PAYLOADS)
PAYLOADS coordinates onboard and ground system interfaces between the flight control team and payload user.
Maintenance, Mechanical, Arm, and Crew Systems (MMACS)
MMACS, call sign "Max", monitors operation of the orbiter's structural and mechanical system, monitoring auxiliary power units and hydraulic systems, managing payload bay door, external tank umbilical door, vent door, radiator deploy/stow, Ku-band antenna deploy/stow, and payload retention latch operations, landing gear/deceleration systems (landing gear deploy, tires, brakes/antiskid, and drag chute deploy), and monitoring the orbiter docking system. MMACS also followed use of onboard crew hardware and in-flight equipment maintenance.
MMACS MPSR positions
MECH – provided expert support monitoring of mechanical, hydraulic, and landing gear systems
MECH 2 – provided extra support during the dynamic ascent and entry phases of flight
IFM – In-Flight Maintenance support
Crew Systems/Escape – responsible for operations of onboard crew hardware and the crew's Launch and Entry Suits
Photo/TV – responsible for the "loose" camera operation and maintenance, such as still cameras and camcorders, and the integration of video into and out of the orbiter's TV monitors
Public Affairs Officer (PAO)
PAO provides mission commentary to supplement and explain air-to-ground transmissions and flight control operations to the news media and the public. The individual filling this role is often referred to colloquially as The Voice of Mission Control.
Flight Surgeon (SURGEON)
SURGEON directs all medical activities during the mission. Monitors crew health via telemetry, provides crew consultation, and advises the flight director. A private communication channel can be established between astronauts and the flight surgeon, to provide doctor-patient confidentiality.
Mission Operations Directorate Manager (MOD)
MOD is a representative of the senior management chain at JSC, and is there to help FLIGHT make those decisions that have no safety-of-flight consequences, but may have cost or public perception consequences. The MOD cannot overrule the Flight Director during a mission.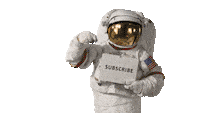 Subscribe to Blog via Email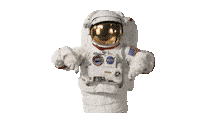 Have something to say?
As always, I relish your thoughts and reactions.
Please leave me a comment below!