Austin FC
, our city's official
Major League Soccer
club, is in the middle of their inaugural expansion season in 2021. So far, the city and fans have embraced this team with a passion that no one expected but everyone hoped for.
I've been excited to follow the team, though only via televised matches so far.  On July 31, 2021, though – that all changed!
Through the generous invitations from our friends Trevor and Sam, with their wives Jin and Beverly, we rectified that and got to experience the the excitement in person for ourselves!
Shane and Aleena joined Kathy and me with our four friends for a great introduction to Q2 stadium and for a wonderful club experience.
Lots of food, drink, singing, cheering, and great times were had.
I may have even made a couple of soccer fans out of Kathy and Aleena!
Arriving with our VIP parking pass loaded onto my phone, the excitement built from the moment we all saw the stadium.  We were going to be getting our first taste in style, as the treat included admission to the Q2 Field Club for pre-match food and drinks!  This was really a lot of fun, as the refreshments were wonderful and the club was literally next to the players' locker room and entrance onto the pitch!
Our seats were amazing – only 4 rows from the pitch and near the Los Verdes supporters with the La Murga de Austin providing the drums and horns.  It was a sensory-filled experience of singing from the moment the team came on the pitch until after the last whistle was blown.  Fortunately we were able to have all of the song lyrics with us ahead of time, so we could join in!  The entire crowd was bouncing, yelling, and singing – and you could see the effects on the team.  
Even though season tickets have long since sold out, we're hooked and we will be back – single match tickets for now, but who knows in the future? Thanks again to Trevor and Sam for the great evening and allowing us to enjoy our first Q2 Stadium experience in style!
So – until next time …
ALRIGHT!
ALRIGHT ALRIGHT ALRIGHT!
AUSTIN! FC!!!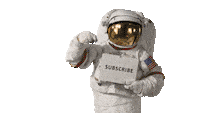 Subscribe to Blog via Email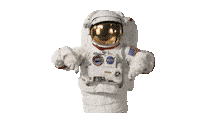 Have something to say?
As always, I relish your thoughts and reactions.
Please leave me a comment below!