When I think of "cathedrals", I think of large, imposing, usually European or English Gothic church buildings.
I've been so very fortunate to check off my bucket list some of the most amazing cathedrals in the world – St. Peter's Basilica in Rome, Westminster Abbey in London, St. Peter's Cathedral in Regensburg, Germany, St. Patrick's in New York, St. Louis in New Orleans, and the National Cathedral in Washington, D.C.  In the image to the right, an actual piece of the Moon is embedded in the stained glass at the Washington National Cathedral.  The full "Moon Rock Window" is quite stunning.
I still need to see so many, and I'm heartbroken that I wasn't able to see Notre Dame before the recent fire. Fortunately, it looks like we may have dodged a bullet and that may still be an option after they reconstruct the roof and restore the interior!
You may not realize, but the adjective form of cathedral is "of, relating to, or containing a cathedra". A cathedra is the "a bishop's official throne", which even today is a VERY impressive and formal seat that is in a place of honor.
It's the more modern adaptation and extension of the word, though, that has evolved to include any substantially important facility to a particular group of people.  Various sporting venues around the world have been called cathedrals of (insert sport name here) at one time or another.  
NASA's Mission Control at the Johnson Space Center in Houston has been called "The Cathedral of Manned Spaceflight". Chris Kraft, the original MCC Flight Director, coined the phrase some years later in his book "Flight: My Life in Mission Control" (available via Amazon and other sellers).  
Like many of you fine readers, I've seen the historical photos of the MCC during the Apollo era. As we approach the 50th anniversary of the Apollo 11 Moon landing, it really strikes me with the realization that my first encounter with "The Cathedral" was only 17 years after that first "One Small Step…"
It was January of 1986, and I had just graduated from The University of Texas with my Aerospace Engineering degree and started my dream job of working at NASA. It was still a couple of weeks before the ill-fated Challenger Accident, and my life was unfolding EXACTLY as I had wanted it to. As I arrived to my first assignment in Building 17, writing workstation trajectory software for what would become my Flight Dynamics Officer brethren, I was taken over for a tour of Building 30 and the MCC.  I'd be lying if I didn't say that I was as excited as I could possibly be … but I wasn't prepared for the actual experience of it.
I remember every bit of the thrill of officially using my newly-printed badge to gain access through the impressive lobby doors, being "approved" for entrance into the society, as it were. Walking into what would be a surprisingly narrow stairway (because who really wanted to take the elevator?), and making our way up the stairs and into the hallways that surrounded the 2nd floor Flight Control Room (FCR, pronounced "ficker").
A quick side note — the actual "front room" in the MCC (the one that you see on television) has had a couple of different names over the years. It was originally called the Mission Operations Control Room (MOCR, pronounced "moaker"). However, when the Shuttle Program transitioned to operational status, it was decided that we were no longer flying missions, but flights – and thus the change. I can only presume they dropped "Operations", because FOCR could have had some "unfortunate" pronunciations. Ha!
Also, you could always tell the "old guys" from the "new guys" that started with me around the mid-1980s by whether we used FCR or MOCR. 😀
I'm not in any way trying to be sacrilegious here, but walking into the FCR (I was a "new guy", obviously!) that very first time was an emotional and near-religious experience for me. I did my best to hide it from our guide, but knowing the reaction that others after me have had when I gave them their first tour into the MCC … I know I probably wasn't able to do that.
I must've looked like a kid during their first Disney experience – wide-eyed and mouth open.
Honestly, I learned to look for that reaction every time I would take someone for their first MCC experience. When I would see that wide-eyed gaze (or sometimes just hear the barely audible gasp), I knew that it was best to just let them have that first few seconds of reaction to themselves. It would be something they'd remember forever.
I obviously did.
My first "Flight Experience" in the MCC came during the STS-26 Return To Flight mission. I had been developing trajectory software on the "new" HP-9000 workstations that were going to be used to supplement the Mission Operations Computer (I'll write about both TOAST and the MOC another time), and STS-26 was the proof-of-concept flight. After the TDRS satellite deployment on FD1, TOAST would be used on an as-time-available basis by the teams. Of course, with any good first-time-use, they came across a couple of issues that needed some eyes-on assistance. So, I was able to go into the MCC during an actual mission.
That was a COMPLETELY DIFFERENT EXPERIENCE walking into the FCR when real-time operations were happening. No longer was it the quiet presence of history that you could physically feel. This was electric. Every console was an independent cluster of intense activity. Quiet conversations were happening all over the room. And yes – on the big screens at the front of the MCC – there was live video of astronauts in space. I even remember the small over-pressure in the FCR that resulted in a slight breeze as you opened the door to enter.
Toto, we're not in Kansas any more.
I had already made up my mind that I was going to be a FDO before this experience, but my God – that locked it in!
Of course – my real work experience in the MCC came after my selection to be a Flight Dynamics Officer. We started (after lots of reading and orientation) with "backseating" on the console during simulations and flights – being able to listen to the multitude of conversations going through the headsets and trying to keep up was one of the greatest challenges.
Any acolyte who serves in a more traditional definition of a cathedral has certain trappings or outfits (robes, etc.) that they wear. For MCC Flight Controllers, that ubiquitous accoutrement was the headset. They had evolved somewhat from the over-the-head bracketed model to a smaller hooked-on-the-ear version, but the microphone boom was pretty much the same. Getting my first headset was like being officially welcomed to "the club" – I could now be recognized as someone who belonged whenever I put on my headset and plugged in!
Sitting behind and next to the more experienced FDOs as they went through the simulation or flight experience and watching them work – having them explain what they were doing – and knowing that one day soon I'd be taking on this responsibility, was somewhat surreal.
Fully Ordained Cathedral Acolyte
Seeing it, being there during missions, and even simulating flights as part of the training and certification leading up to real-time Flight Control was nothing compared to that first time that I walked into FCR-1, headset and FDO "goodie book" in hand, knowing that I was about to plug in and be responsible for the trajectory operations for the Space Shuttle … at least for 9 hours or so. 🙂
Remember that "slight breeze" from the over-pressured FCR that I mentioned before? That day, it felt like a Cat 1 Hurricane.
Every single nerve ending was alert as I walked into the room – looking up at the displays up front for any indication of trouble. Fortunately, everything looked nominal and I almost had to remind myself to "breathe and keep walking" over to the FDO console.
Getting our shift change handover from the planning team, preparing for the upcoming satellite deployment we had (what a great first shift!!!), and then watching as that team left for the day, leaving us alone, well-prepared, and in charge.
It was that moment, headset fully plugged in, and making my first call back to DYNAMICS to run some MOC trajectory job, that I realized my time had come – I was finally and fully ordained.
I was privileged to have been an Acolyte in
The Cathedral of Manned Spaceflight.
Epilogue: Late in 2018, I was back at JSC for the retirement lunch for one of my original FDO buddies. My old office-mate took me back on-site for a visit and walk around the old stomping grounds. On the MCC side of the doors and in the hallways on the second and third floors, the flood of sensory memories hit me anew. And once again, walking into The Cathedral brought back the feeling of that first near-religious experience… good to know some things never change.
We'll talk about the transition from The Cathedral to the spiffy new Shuttle MCC (aka "White FCR") in another post.
Please leave me a comment below – if you've experienced "The Cathedral", I'd love to hear about it!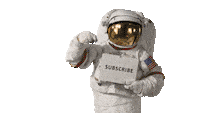 Subscribe to Blog via Email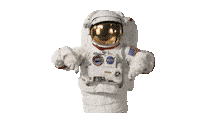 Have something to say?
As always, I relish your thoughts and reactions.
Please leave me a comment below!