(originally posted on Facebook after the launch of STS-135, the final Space Shuttle mission)
The End of an Era
Like others in the Space Shuttle Program family (past and present), today's launch of Atlantis on STS-135 will bring a lot of mixed emotions: pride, sadness, some anger, and a sense of loss.
Pride – in what we've done over the 30 years of this magnificent program. The history and legacy of the Space Shuttle is amazing.  Historians will look back at the capabilities of the Shuttle Program, with the hindsight of the lost capabilities, and marvel at what we've done as a nation.
Sadness – because this is the last mission. The end of an era that has been such an integral part of your life is always hard to accept, regardless of the reason.
Some anger – because there's nothing seriously funded/staffed/planned on the horizon for US Manned Spaceflight and lots of our friends are being let go (or have already been cut loose).  Yes, there are small efforts to revive capsule-based access to space, but those are nowhere near any sort of production or operational level.  You cannot replace the (literally) centuries of experience, culture, and operational expertise that is being so easily lost.
A sense of loss – for not only ourselves, but for the loss of imagination, adventure, and national pride as this program prematurely ends.  Children, students, and imaginative dreamers of all ages have always looked to the Space Program for inspiration and motivation.  Until something of equal excitement is put into place, that loss will leave a palpable gap in the national psyche.
I consider myself so very fortunate to have spent 12 years of my life working on the Space Shuttle Program.  
The people I met there are some of the finest individuals that I've ever had the honor of knowing.  
I will be watching this mission with my own set of mixed emotions…
Godspeed Atlantis and her crew.
Thank you to the entire Space Shuttle Program family.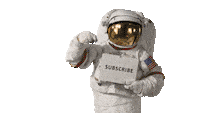 Subscribe to Blog via Email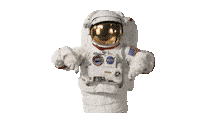 Have something to say?
As always, I relish your thoughts and reactions.
Please leave me a comment below!